Wednesday, 26 September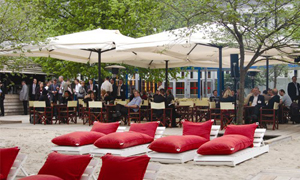 NL-ix invites RIPE Meeting attendees to the 'NL-ix Late Summer Drink 2012, Amsterdam' at Strand Zuid.
We recommended that you register for this event to ensure your name will be on the guest list and so that other guests will know that you are coming.
See more information and confirm your attendance.
When: 17:00 – 22:00
Where: Strand Zuid, Europaplein 22
Sponsored by: