BoF (Birds of a Feather) sessions are held at RIPE Meetings to start an informal discussion on a topic of shared interest among RIPE Meeting attendees. If a BoF attracts sufficient interest, it might become a RIPE Working Group or Task Force.
Monday, 24 September, 18:00 – 19:00
Open-Source Roundtable (Quagga and Bird)
by Martin Winter/David Lamparter, OpenSourceRouting.org
This roundtable is an interactive session on open-source software in the community. We will begin with an update on Quagga and Bird and then have an open discussion on issues, suggestions and visions related to the projects. If you maintain any other open-source software relevant for the RIPE community and want to make a quick presentation as well, please contact the presenters. We would be happy to try to include additional projects.
Location: Grand Ballroom IV-V
Monday, 24 September, 18:00 – 19:00
RIPEstat Demo – s2e06
by Christian Teuschel and Vesna Manojlovic, RIPE NCC
RIPEstat is a RIPE NCC service that provides users with information on a specific Internet number resource (IP address, prefix or ASN) from a variety of data sources. The information is provided as visualisations which can be embedded on a website. Results are also available through a scriptable data API. The RIPEstat "toolbox" is developed in close cooperation with the RIPE community.
At this live demonstration we will reveal new features and report on ongoing development. This is a great opportunity for our users to share feedback directly with the developers and learn more about RIPEstat first-hand.
More information on RIPEstat.
Location: Grand Ballroom I-III
Tuesday, 25 September, 18:00 – 19:00
Meet the RIPE NCC Executive Board
The RIPE NCC Executive Board wish to engage with RIPE NCC members and other RIPE 65 attendees after Tuesday's plenary sessions and before the Newcomers' social to discuss the organisation and its services.
Location: Okura foyer (stay tuned for exact location)
Tuesday, 25 September, 18:00 – 19:00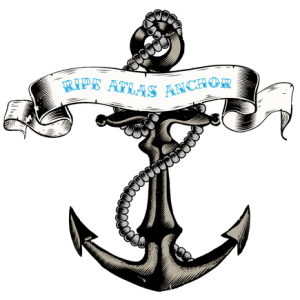 RIPE Atlas Users Meetup – User-Defined Measurements (UDM) and RIPE Atlas Anchors Bash
by Vesna Manojlovic, RIPE NCC
We are organising an interactive session to bring RIPE Atlas UDM users and beta-testers together in one room with RIPE Atlas developers and the Measurements Community Builder to discuss developments, exchange ideas and best practices, suggest improvements, etc.
This is also a great opportunity to learn more about the RIPE Atlas Anchors pilot project, how to get involved, host requirements, features and more!
Location: Grand Ballroom I-III
Thursday, 27 September, 18:00 – 19:00
NLNOG RING BoF
by Job Snijders
The NLNOG RING is a collaboration of a growing number of organisations (110+ organisations in 26 countries as of August 2012) to troubleshoot and debug networks in a more efficient and flexible way than previously possible. The RING provides operators with a view from the outside and powerful tools to accomplish in mere seconds what would otherwise take days.
There will also be a discussion amongst RING participates about the new features and services that RING should offer.
Location: tentatively Grand Ballroom IV-V but the location may change – stay tuned for announcements!